Reservations are now closed.
Mah Jongg Learn-A-Ment 2016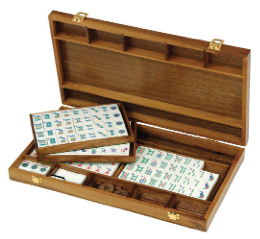 Sunday, January 17th, 2:00 – 5:00 p.m.



Temple Emanu-El, Tobian Auditorium
Scroll down for map
Bring friends or make new ones at the WRJ Mah Jongg Learn-A-Ment.
Good for beginners or those desiring a refresher course. Learn from expert teachers.
Includes instructions, snacks and coaching
Space is limited to the first 60 people whose reservations and payment are received.
RSVP deadline: January 15th
Admission: $18
 For information, contact:
(PLEASE NOTE:We are currently able to take online reservations using a computer ONLY. We are not yet configured for registration using a mobile device.)
Two choices for registering
(1) Print this form, add your information and mail it with your check
or credit card information
 (2)
Online using computer

through credit card or PayPal account

(use PayPal button for either).
WRJ Learn-A-Ment
Temple Emanu-El
8500 Hillcrest Road, Dallas, TX 75225