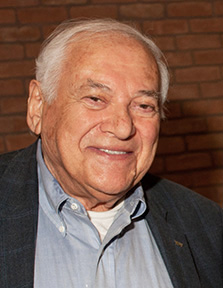 WRJ Presents the IntraFaith Brunch
with Jack Repp
Sunday, January 7, 1:00 pm
Tobian Auditorium
Welcome to the

MEN AND WOMEN

of area congregations
This year's speaker is Jack Repp, who will reflect on
his experiences in the Holocaust.
His recently published book, "Dreams and Jealousy," will be available
for purchase and signing.
Cost: $20 for kosher lunch by Simcha Catering
OPTION TO PAY WITH YOUR CREDIT CARD OR PAYPAL
(We use PayPal processing but you do NOT need a PayPal account.)
(PLEASE NOTE: Payment is a TWO STEP process, this form followed by the "SUBMIT" button.)
OPTION TO PAY BY MAIL
Print this page, complete the form, and mail with a check payable to Temple Emanu-El WRJ
Address: Temple Emanu-El, ATTN: WRJ/Treasurer,
8500 Hillcrest Road, Dallas, TX, 75225.
OPTION TO PAY WITH A CHECK OR CREDIT CARD
THROUGH JUDAIC TREASURES GIFT SHOP

Visit the shop in person or pay by phone, 469-230-5195 (Judaic Treasures cell)